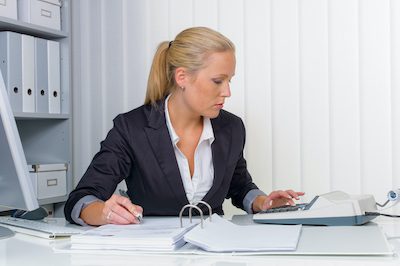 Helpful Bookkeeping FAQ
Bookkeeping services can help countless businesses gain a better understanding of their financial position and management. By organizing and documenting business records, an owner can gain a better understanding of their businesses capabilities and their future.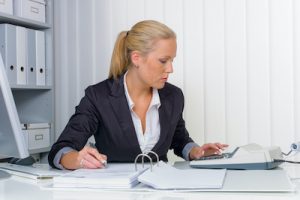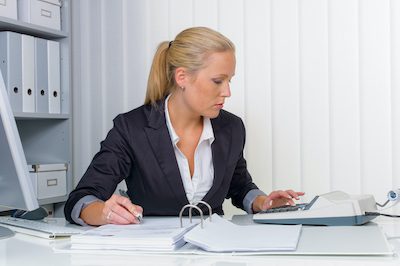 Bookkeeping is crucial in almost every aspect of one's business and keeping track of the numbers can be a great tool at the end of every year. Looking back at the past year's records can help increase revenue in the future. Who wouldn't want that?
Here are a few commonly asked questions about bookkeeping:
Why do I need to spend time bookkeeping?
Bottom line, bookkeeping is crucial for your company's success. How will you gauge what you are doing right or wrong? How will you make sure your company is staying on track to meet financial goals? Bookkeeping gives you the data and statistics to make smart business decisions quickly, or as needed over time.
Why should I automate my books and use a bookkeeping software?
If you decide to do your own bookkeeping, automating your books allows you to save an immense amount of time. It also makes it very simple to input income and expenses in real-time. A lot of bookkeeping software can make the process super easy and even automate certain situations that would take up a lot of an employee's (or business owner's) time.
How often should I update my books?
We recommend scheduling out several hours a week or month to stay on top of your books. This way, when tax season approaches, you aren't having to spend so much time trying to organize your records. This is also important in case you were to get audited by the IRS. While the likelihood of getting audited is low, it is important to have your documents ready to go to answer any and all questions that the auditors throw your way. This will speed up the audit process as well.
Why should I hire a professional bookkeeper?
Rather than dealing with the extra time, stress and money it takes to hire a full-time in-house accountant, we recommend utilizing a professional bookkeeper that is an expert in the matter. In a lot of cases, companies will push off their bookkeeping to the front desk administrator and those who are not well versed in bookkeeping. Professional bookkeepers will make sure their services are inline with your specific business goals and take the time to help you understand your company's financial position. In the long run, this will save your company so much time and money and employees will be able to shift their focus to other important aspects of the business. It is definitely a breath of fresh air when you know your bookkeeping is in the hands of a professional.
What does a professional bookkeeper do?
A professional bookkeeper will take the time to look at your business's finances and it's goals. It is important to understand that each business is different and will have a range of accounting needs and financial goals and challenges. They will make sure you are abiding by the correct laws and regulations and provide you with tools and knowledge to make informed business decisions. A professional bookkeeper will help with:
accounts payable
accounts receivable
ledger entries
balance sheets
profitability analysis
and so much more
As your business needs grow and change, we can provide input and planning assistance to make sure your accounting and financial systems keep pace with your business needs. Here at Taurus CPAs, we know the importance of finding the right resources when you need them. That's why the founders of Taurus CPAs have aligned with a network of highly qualified professionals to ensure your success. Members of Team Taurus are experts in their field and are ready and willing to assist you in any way. Contact us today!