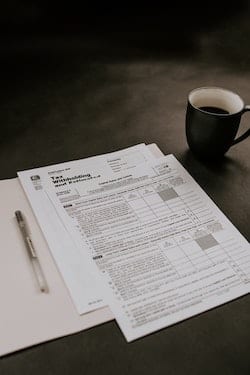 A Quick Guide To Stressing Less About Business Tax
By the time tax season comes around, your business is already worrying about other things related to your company. For example – did the company do well over the holiday season, or was there a drop in sales?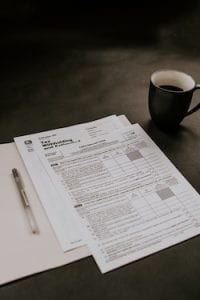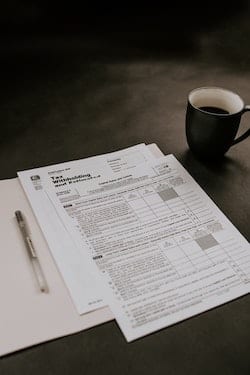 Or what if the busiest time of the year for your business is the spring, and you have to worry about scheduling and order enough inventory to last through the season. 
Whatever the case may be, you will likely have more pressing and urgent issues to worry about than your business taxes. However, if you would still like to tackle them on your own, we've got you covered.
Taurus CPA Solutions has compiled a quick guide to stressing less about business tax:
1. Save All Receipts
In the unfortunate event that your business is audited, you will need to provide all necessary receipts and documentation to the appropriate people. With this said, be sure to save all company and customer receipts or install a computer backup on your company registers. 
2. Start Preparing In Advance
Consider putting aside funds each month to avoid last-minute panic and financial issues if your business owes more than usual come tax season. There are software systems that can automatically do this for you, so it might be worth doing some research on the best option for your company. 
3. Invest Additional Funds Back Into The Business
If your company has extra money to spend once you've received a tax refund, consider using this money to invest back into the business. It is important to not restrict company growth by refusing to put money into it, while also being careful not to invest money that you do not have (for example, taking out loans or other debt if you are not financially sound enough to do so).
4. Work With A Professional Like Taurus CPA Solutions
To avoid stress altogether and significantly reduce the likelihood of errors being made on your business taxes, consider working with a professional accountant. If you choose to work with a tax advisor from the start, you are less likely to run into issues. Tax advisors are specifically trained to avoid errors and to file your tax returns quickly and accurately.
At Taurus CPA Solutions, we work to build trusting relationships with our clients. Our mission has remained consistent since our founding – to be exceptional service providers and trusted advisors. We integrate strategic advice and innovative solutions with integrity, quality, and reliability.
We hope you enjoyed this quick guide to business tax. If you would like to learn more about making your business taxes easier to file in the future, or if you would like to work with Taurus CPA Solutions, please contact us today. 
Visit our website, or give us a call at 410-465-4600. Also, be sure to follow us on Facebook and LinkedIn to keep up with our latest news.