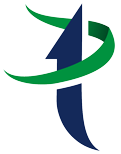 In Need of A Tax Advisor? We're Here For You.
At Taurus CPA Solutions, we work to build trusting relationships with our clients. Have you thought about asking for help from a tax advisor, but are feeling unsure? We've compiled the following information to help make your decision easier and shed some light on what we do here at Taurus CPA Solutions.
Tax Preparation & Planning
We can help you proactively manage both your personal and business tax issues. Our tax experts keep their fingers on the pulse of tax laws and regulations so clients understand the potential tax-related ramifications of various business and financial decisions.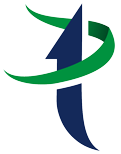 Our comprehensive tax preparation and planning services include payroll and sales tax preparation, tax authority and audit representation, and much more.
Reasons to Hire An Accountant:
1. Avoid Tax Errors
If you've thought about filing your tax returns on your own but aren't feeling confident in your knowledge or ability, or there have been some recent changes that have added more complexity to your returns, you may want to hire an accountant to help you out. Making a mistake may seem like no big deal, but it can end up costing you quite a bit of time and money. Once you notice that you've made a crucial error (or are alerted by the IRS), you'll have to refile your tax returns, deal with long delays and potential fines and additional taxes, and you'll also have to pay to have the returns amended.
If you choose to work with a tax advisor from the start you are less likely to run into issues.
Tax advisors are specifically trained to avoid errors and to file your tax returns quickly and accurately.
2. You Own A Small Business
Having to file tax returns as an individual is one thing, but filing for your small business is an entirely different ball game. Having a CPA to help you understand the process, the terminology used, and how to use certain tax write-offs will aid in your small business's success.
3. You Own Rental Properties
Just as owning a small business will impact your taxes, so will owning rental properties. Accountants can assist you in how to set up individual accounts and separate records for each property, identify all possible deductible expenses, separate your personal finances from the properties, and more. There is a lot to know, and you may be entitled to tax write-offs you were previously unaware of.
4. Year Round Advice
Having an accountant that will work with you throughout the year saves time during tax season and ensures that you are always getting the most up to date information available. You are able to ask questions as the year progresses and make the best decisions for your business in terms of growth as well as tax planning. Building a trusting relationship with your accountant is essential, and we here at Taurus CPA Solutions aim to do just that.
Our mission has remained consistent since our founding – to be exceptional service providers and trusted advisors. We integrate strategic advice and innovative solutions with integrity, quality, and reliability.
We hope you found this information helpful. Please feel free to contact Taurus CPA solutions if you are interested in any of our services. You can Contact Us online here or give us a call at 410-465-4600.